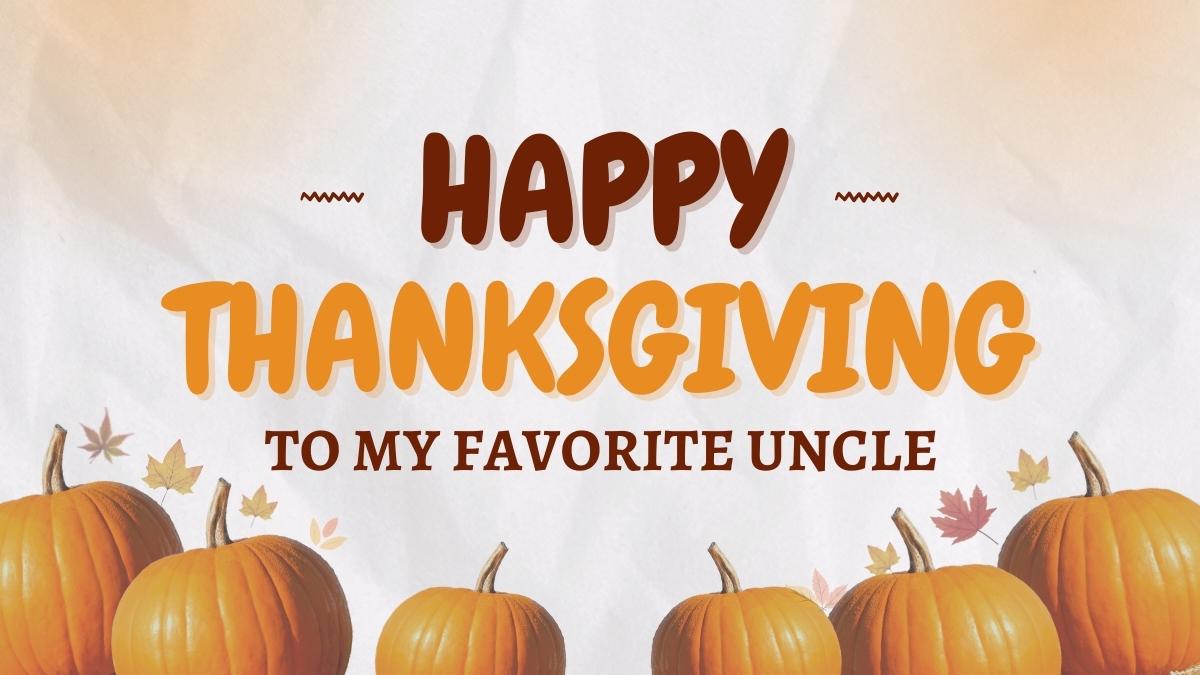 Thanksgiving Wishes for Uncle: A caring, protective, and watchful uncle is no less than a father in any way. When your father is not around, your uncle ensure your safety and take care of your needs and desires. Thanksgiving is on the cusp of arrival and you must prepare something special in advance to flabbergast your fatherly figure like no one else. Check out the best thanksgiving wishes for uncle that are full of gratitude, love, and hope, and your uncle would love to read them again and again.
Thanksgiving Quotes for Uncle
Sending sweetest and the most creative Thanksgiving greetings to my favorite uncle! My gratitude for having you as my uncle will last throughout this lifetime and may will never grow old that's what I pray to god everyday!
Dear Uncle, I simply want you to know how grateful I am to be the niece  of a remarkable man like you on this auspicious and much-awaited occasion. May you achieve more success, fame, and recognition than ever before. Happy thanksgiving uncle!
Related Post: Religious Thanksgiving Messages
Wishing you a happy, grateful, and vivacious Thanksgiving filled with a million reasons to enjoy life and its wonderful gifts. Have a safe and blissful thanksgiving celebration, uncle!
Accept my heartfelt Thanksgiving greetings uncle! Fantastic uncles like you are what give this unique holiday its significance and make the occasion more jovial and quirky. I adore you like my own father!
Related Post: Thanksgiving Gif
I want to express my sincere gratitude to you for being one of the brightest lights in my sky that make my life pleasant and clear. May the brightness and happiness you bring into my life shine brightly on you this Thanksgiving. I wish a happy thanksgiving to my dearest uncle!
May the blessings Lord shower on you this thanksgiving outweigh the dunes of the Sahara Desert in number. I love you uncle and happy thanksgiving to you and your family.
Related Post: Thanksgiving Turkey Jokes
I wish you eternal treasures of good health, love, gratitude, and happiness on this Thanksgiving Day. I wish you celebrate this thanksgiving with our family like good old days.
Happiest thanksgiving to the coolest and the kindest uncle ever! May happiness always make its way to your front door for being such an amazing guide and caretaker to me all the time. You deserve the crown of the best uncle of all time.
Related Post: Hilarious Funny Thanksgiving Memes