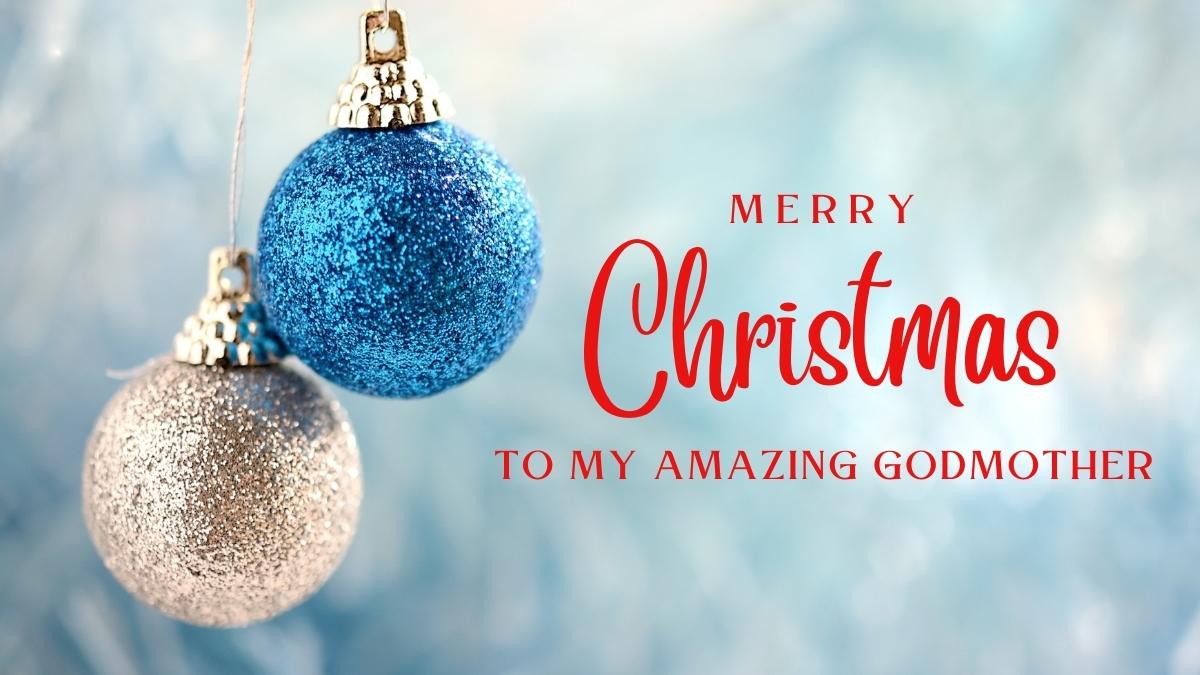 Merry Christmas Godmother Wishes: If you have a protective, supporting, and loving godmother by your side, you have half the life battles already won. Often, we underestimate the power and the role of a godmother in life. When your parents are not around, a godmother takes care of your like her own child and ensure the finest upbringing, education, and values instilled in you. Want to woo your godmother on Christmas? Hop on to our lovely compilation of merry Christmas wishes for godmother and fill her heart and life with outrageous happiness and glitter.
Merry Christmas Greetings for Godmother
Sending warmest Christmas greetings to the most wonderful and the cutest godmother in the world. I am utterly blessed to have you as my godmother who always protect me, I must say.
You have always been there to lead me and shield me from life's difficulties and tribulations. I wish my godmother a blissful Christmas along with great health and peace.
I am certain that nothing will go wrong as long as my strong godmother is constantly at my side. From the innermost depth of my heart, i wish you a very Merry Christmas and sending oodles of love.
My  godmother is essential to my Christmas celebrations as there is no Christmas for me without your presence. I hope this Christmas brings you a lot of happiness and smiles.
On the enchanting occasion of Christmas, I wish that you have a cheerful and exuberant Christmas and get only the best blessings from the Almighty. Happy Christmas to you, godmother!
Every day, Godmother, I give thanks to God for sending you in my life. I'm grateful that He gave you to me and me to you. I give Him thanks for letting you play such a significant role in my life. I'm especially grateful to Him for allowing you to make me smile during this holiday season. Happy Holidays to my godmother, who is the most precious gift from God to me!
I consider it as the mightiest blessing that you are my godmother and always available to me. One of those elusive miracles in life simply happened to come my way. I hope that your Christmas is as amazing as you have made my life!
Christmas is a lovely season that fills people's lives with excitement and surprises. I hope your Christmas is much better than you could have possibly dreamed. Merry Christmas godmother!
You are the world's best godmother by leaps and bounds. May this Christmas season bring you the same bright joy that it has always brought in my life! I love you godmother and merry Christmas!
One of the most priceless blessings in life is a lovely and supporting godmother like you. May this Christmas season bring you a lot of joy, thrill, and tranquility! Merry Christmas godmother!