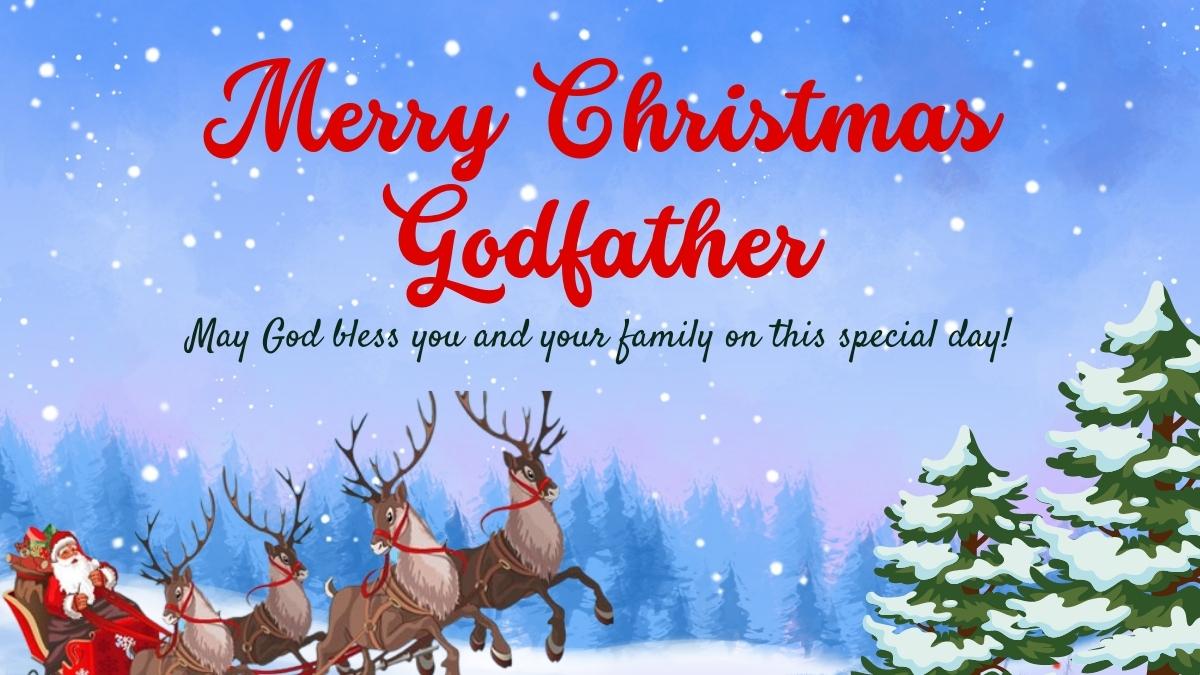 Merry Christmas Godfather Messages: A godfather plays a quintessential role in giving the right direction to your life. If you have a caring and supporting godfather by your side, you can topple all the major life challenges seamlessly and carve a glittering future. Christmas is on the brink of arrival and you shouldn't forget to send alluring Christmas greetings to your godfather. Receiving Christmas greetings from you will surely touch your godfather's heart and fill it with utter love. Checkout the finest Christmas wishes for godfather stated below and wish your godfather with utmost peppiness.
Merry Christmas Wishes for Godfather
I'd want to wish my godfather a joyous, funky and beautiful Christmas. May this joyous event bring you a lot more happiness than you can ever imagine in the future. Merry Christmas godfather!
Warmest and the jolliest Christmas greetings to my godfather who has helped me overcome some of life's most difficult obstacles. Have a blessed Christmas, my dearest godfather and the most trustworthy friend!
I'm sending my godfather, who has always showered me with immense love, affection and care, my best wishes and love on this Christmas. Happy Holidays and have a blasting celebration!
Make almighty make this holiday season a memorable one for you by filling your Christmas with joy and festivity. Merry Christmas and best wishes to you, godfather.
As I celebrate Christmas, I send my godfather, without whom my life would not be complete and happening, the most lovely & touching Christmas greetings. You are a true blessing in my life. a very happy Christmas to the most awesome godfather.
I will always remember who you were and who you are in my life. It plays a significant role in who I am today. My dearest Godfather, merry Christmas and happy new year to you and your family!
This Christmas, there will be a special delivery of something extraordinary for you. I'm giving both of my beautiful godparents today the gift of my love! Happy Christmas and god bless of both of you!
Like you never forget to think about me, my godfather, I could never forget to care about you. I love you so much and want to wish you the happiest Christmas ever!
You have my undying and intact respect, Godfather. I wish you have a fantastic Christmas filled with love, blessings, and pleasant surprises. Merry Christmas godfather and be healthy and safe!
I hope you have a lovely Christmas that is just right for your lovely self! Happy Holidays, Godfather! Regards, Godparents.
Dear godfather, your holiday should be filled to the brim with magnificence, great blessings and love and that is my only Christmas wish! Merry Christmas to my super godfather!