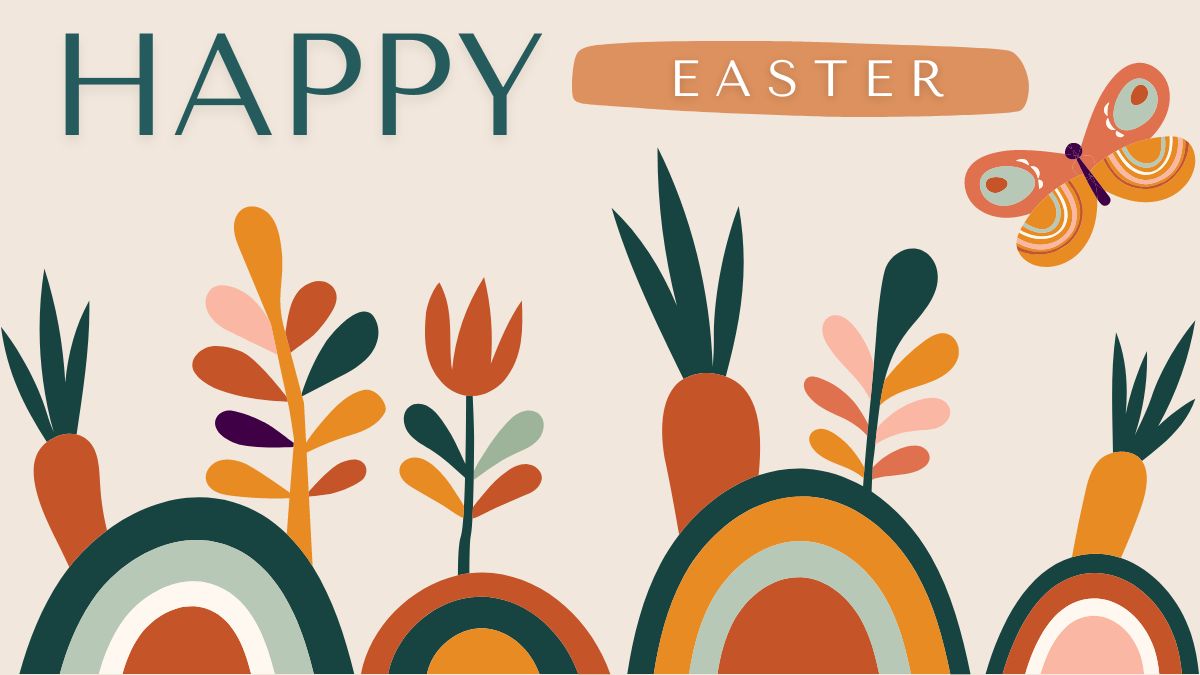 Easter Wishes for Dad: Easter is one fine holiday and an alluring opportunity for anyone who is looking to express gratefulness and love to their loved ones and give back to the needy ones in society. As they say, a father is the backbone of any family and perhaps the most imperative and inspiring figure for kids. Without a father, even the most courageous and determined kid feels vulnerable and scared. This Easter, tell your father how priceless his presence is in your life by sending him the most touching happy Easter wishes for father and the best Happy Easter dad quotes that make the Easter celebration more soulful and memorable for him.
Happy Easter Messages for Dad
Wishing a joyous, super-exciting, and utterly blissful Easter filled with divine blessings to the most rocking dad in the world! May the risen Christ from the dead bring peace to your heart and establish truth in life.
Dear father, may this vibrant and auspicious Easter festival bring you happiness, due recognition. hope, and endless fun in life. Happy Easter dad and let's raise a toast for being so blessed!
To my beloved father who is also my only ideal, May the Easter season fill your heart with the utmost delight and serenity, and outrageous hope and love. Have a blessed Easter, my Dad!
Easter is an exemplary time to contemplate on the sacrifices of Jesus Christ and celebrate the renewal of life and love. Happy Easter to the best father ever and may you always be this diligent and magnanimous !
May the unfathomable love of Christ and his bone-crunching sacrifices fill your heart with pride, truth and bring you permanent peace this Easter season. Happy Easter, Dad and may you savor every moment of Easter celebration to the fullest!
Wishing you a hop hop bunny Easter with oodles of Easter chocolate eggs and the commemoration of the resurrection of Jesus Christ. Happy Easter father and May Jesus bless you with his divinity!
May the gist and true spirit of Easter festival fill your life with inexhaustible hope and bring you unprecedented peace and benevolence. Happy Easter to my sweet dad!
Easter is a time to let go off past grudges, commit fine deeds, and rejoice in the gift of salvation. Wishing you a joyful Easter, Dad! Thank you for showering all the love and blessings on me!
May this utterly frisky and thrilling festival of Easter gives a new purpose to your life, love, and the promise of eternal bliss Happy Easter Dad and may you have a scintillating Easter celebration!
Dear father, I am feeling beyond delightful to wishing you a happy Easter filled with the blessings of the risen Christ. You are my life long inspiration and one of the key reason to celebration Easter with full zing. Happy Easter to the loveliest father ever!
Hey father, May the true message of Easter and preaching of Christ bring comfort to your soul and give you countless reason to be happy and thankful. Happy Easter father and may we continue to celebrate Easter like good old days till the last breath!
Easter is perhaps the finest time to celebrate the triumph of love over death and the rise of Jesus from the dead. Wishing you an exuberant, blissful, and joyful Easter, Dad! You will forever be the gist of my Easter celebration!
My respected and beloved father, May this zestful occasion of Easter always keep us together like pearls in a garland and continue to bless us with divinity and togetherness. Happy Easter, Dad! God bless you forever!
My super hero dad. Easter celebration can never be complete without your unfunny jokes, cooked toothsome dishes, and efforts to gather everyone under one roof. Wishing you a happy and blessed Easter filled with the love of Christ. Happy Easter, Dad!
May the startling and pristine spirit of Easter festival fill your heart with serenity, pure love, happiness and undying hope. Have a blessed Easter celebration, Dad! And please don't eat my Easter chocolate eggs!