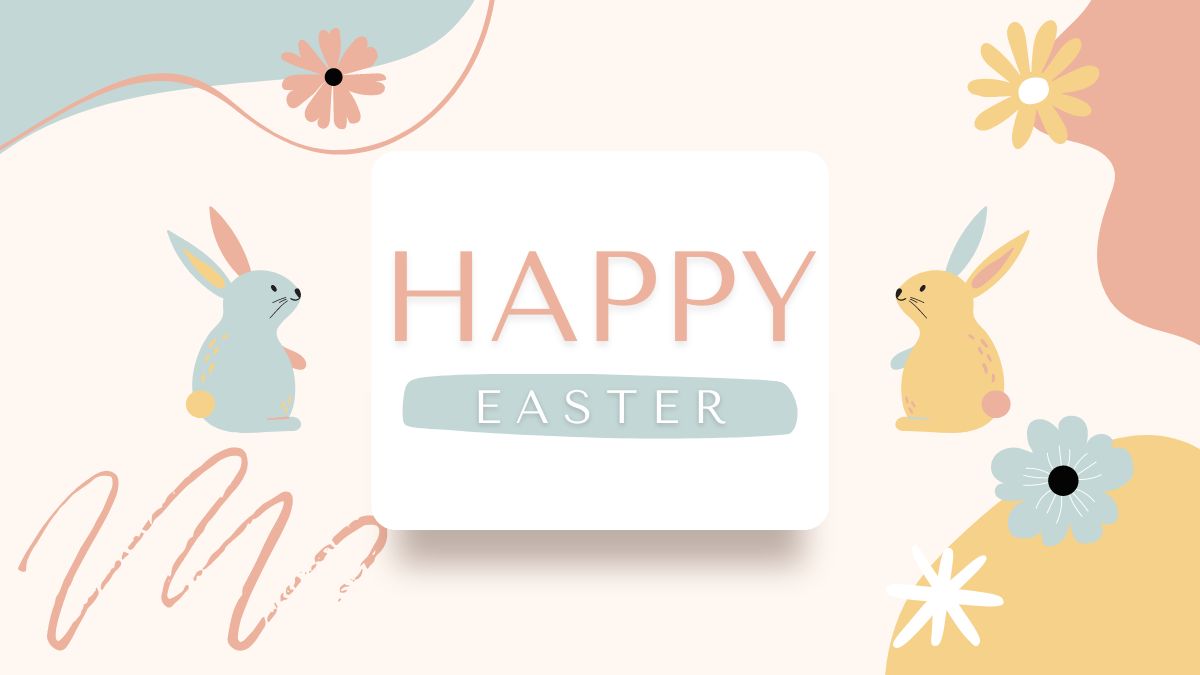 Easter Messages for Clients: Easter is a mirthful and blissful festival filled with the legends of Jesus resurrection and his glory. Your clients are your professional family members and like you wish your family members on Easter, you must send corporate Easter wishes to clients as a token of respect and gratitude for doing continued business with you over the years. Your valued clients will definitely appreciate this gesture and wish to extend their partnership with you. Below, we have curated the most professional and praise-worthy Easter wishes for clients that will make the job of wish your clients seamless for you.
Best Easter Quotes for Clients
To all the valued and years long clients, Wishing you all and your family members a happy Easter. May you have immense joy on this auspicious occasion and may lord's blessing always be with you.
Wishing all our precious customers a mirthful, blissful, and exciting Easter celebration. May you enjoy this day's festivities with your loved ones while laughing and feasting all day long!
Happy Easter to all of our lovely and immensely valued customers! May Jesus constantly give us the chance to be of service to you and keep you all frisky with our unparalleled services!
From the depth of our hearts, Happy Easter to one of our most valued and loyal clients. We appreciate your continued business with us and wish you and your family Easter weekend full of boundless joy.
Easter is a time of hope, trust, and renewal, and we are utterly grateful to have you as a long-term client who continues to renew and consolidate trust in us every year. Thank you for your loyalty and Happy Easter.
Dear precious clients, Wishing you and your beloved family members a happy and blessed Easter filled with lord's blessings and divinity. Your continued support and trust in our business means the world to us.
As Easter brings new goals, new horizons, and new beginnings, we want to express our deepest gratitude for the long-term relationship we have built with you over the years. Happy Easter to you and your family, dear clients.
Happy Easter to one of our most dedicated and loyal clients. Your continued support has been instrumental in our success and we are grateful for your unflinching trust in our services. God bless you and your family!
May the thumping and auspicious occasion of Easter season bring you and your family exciting opportunities, peace, love, and happiness. Thank you for being a long-term client and for allowing us to be a part of your journey.
Respected clients, your unshakable commitment to our business is inexplicable in words and we are thankful to you for that . Happy Easter to one of our most valued and respected clients. Lord bless you with all riches!
Wishing all our trustworthy and valued clients very happy Easter! Expressing our gratitude for your continued loyalty to our business and we hope that lasts forever. We look forward to many more years of working together.
To all our amazing clients, we deeply appreciate the trust and confidence you have placed in our business over the years. Happy Easter to all and thank you for being such a wonderful long-term client.
As we celebrate the frisky and divine occasion of Easter, we want to extend our heartiest and sincerest thanks to you for your long-term patronage. Your loyalty and support have been a source of inspiration for us, and we wish you and your family a joyous holiday season.
It's an honor as well as matter of immense pleasure to greet my customers a joyous Easter . We are sending gifts for your business and family and wish you an enticing and thumping Easter festival.
Through this text message, all the blessings, prayers, and Happy Easter greetings are sent to my loyal clients. Let the Lord Jesus bless us all and fill each of our lives with love and joy that will last forever.
I'd want to wish all my kind-hearted customers a happy Easter. I am more than thrilled to present you unique Easter promotional offers hoping that you would take advantage of them and make Easter more amazing!
With utter excitement of Easter in our hearts, Happy Easter to all our valued customers. I hope divine vibes of almighty reaches to you and spruce all aspects of your life by leaps and bounds!
Dear Customers, we wholeheartedly extend you and your company warmest Easter greetings. I hope that everyone is participating in the ritual fasting and enjoying the celebration with their near and dear ones.